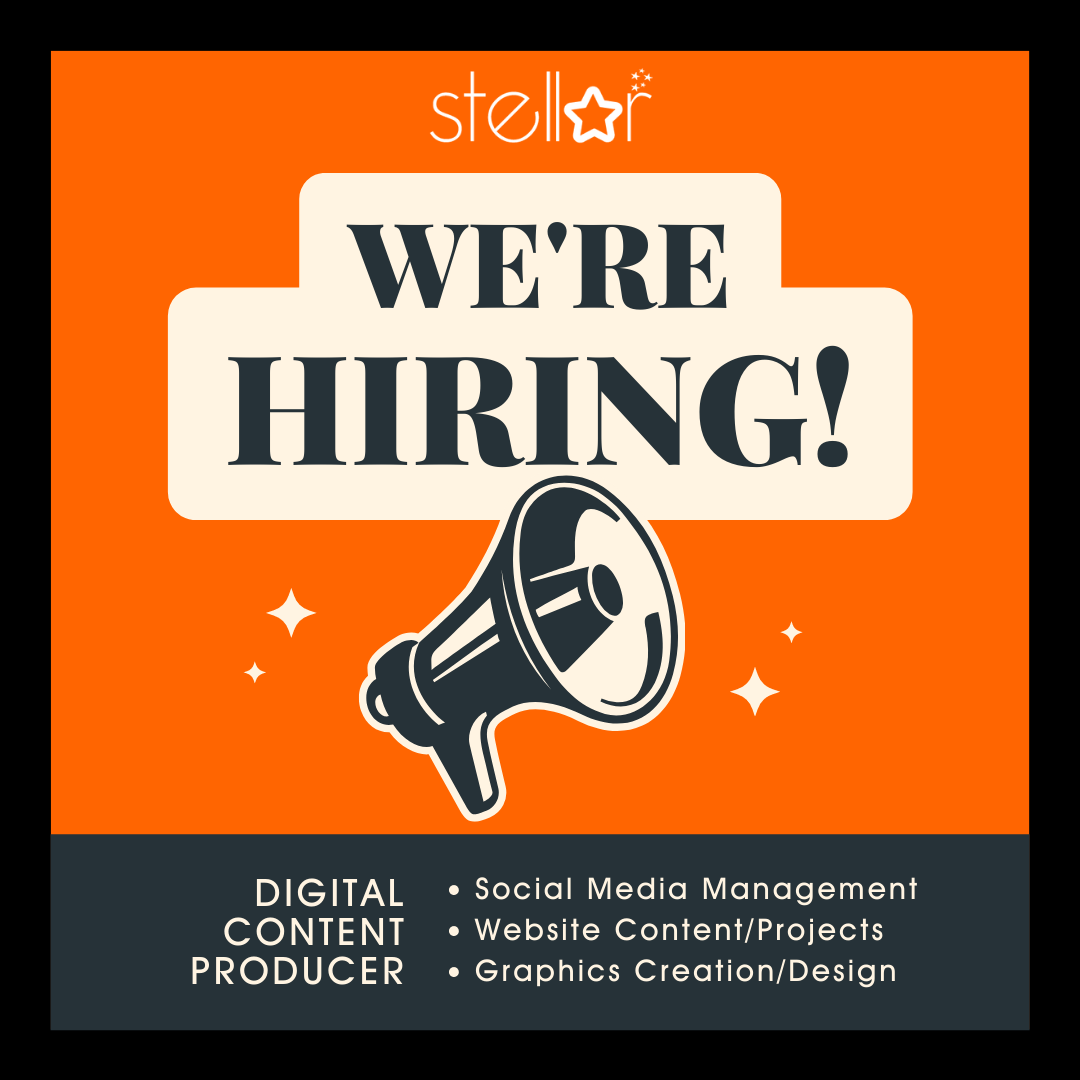 STELLAR DIGITAL WANTS YOU as their new Digital Content Specialist!
If this sounds like the job for YOU, fill out the form below!
Stellar Digital is a growing digital agency servicing clients across South Australia for the past 10 years. We like face-to-face catch-ups and using online tools to advance businesses. We are based in Gawler and Tanunda, many of our clients are Gawler, Barossa, Mid-North and Northern Burbs.
Our new Digital Content Specialist should already be actively participating in a wide variety of social media and website activities such as designing targeted campaigns, strengthening SEO, engaging audiences, writing content and generating graphics. The ideal person for this position will have already managed 'business pages', boosted a post and knows WordPress editing.   Candidates must think strategically for businesses, know the latest trends/technologies, be customer-centric and a team-player.
Responsibilities — the key responsibilities for this position include:
Create a social media strategy and content for clients that may include various social media platforms
Design content that engage and multi-channel communications that reach
Take photos with flair, write with purpose and have the bestest grammar #eva
Manage website updates and content editing within WordPress
Strategise with the management team on incorporating relevant social functions and digital content
In other words dream up creative campaigns, bring fresh ideas and be proactive to keep the communication flowing!
Observe trends in social media tools and applications and appropriately apply that knowledge to increasing the use of social media
Implement measurement strategies to track and measure success
Experience — the ideal candidate will have experience in the following areas:
Social media tools and techniques
Marketing
Content Development/Creation
Eye for Design and ability to re-size images (photoshop)
Image Creation/Design
Facebook/Instagram/YouTube/Others!!
WordPress and Blogging
Client Management and Business Development
Time and Project management
Attributes — the key attributes for this position include:
Creativity
Willingness to experiment and learn
Can do attitude
Ability to deal with deadlines and pressure
Quick worker with 'Attention to Detail'
Excellent writing skills and a willingness to use them
Excellent verbal communication skills… can talk to clients directly and confidently
Client-Centric / Business Thinker
Ability to create great working relationships with all levels within the company and across multiple disciplines
Sense of humor
Position —
Casual hours equating to 2-3 days per week
Flexible hours to suit
Seated in our Studio in Gawler
Hourly rate equating to experience
Start immediately
APPLY ONLINE